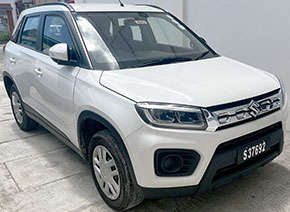 Avis Rent A Car is a member of the Seychelles Car Hire Operators Association. Registered in 1975.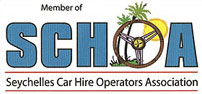 Welcome to the official website for the Avis Rent A Car International licensee in Seychelles, the first officially licensed car hire operator in the Seychelles Islands.

The Avis Rent A Car licensee in Seychelles, Norman's Car Hire has been offering car hire services in Seychelles since 1972 and was awarded special recognition for 25 years of Outstanding Service by Avis in 1998.

With over 40 years of experience in car hire services in the Seychelles Islands, namely on the main island, Mahé, Avis Rent A Car, operates a fleet of 30 new cars, the maximum allowed in the Seychelles Islands is 50 cars.

Our Head Office is based at the JK Parcou Building near the Providence roundabout and for your convenience we also operate a courtesy desk at the Seychelles International Airport, Pointe Larue, Seychelles.

To book your Avis Rent A Car now, please call us on +248 422 45 11 or
+248 251 45 12 or +248 253 06 10 or email us on avis@seychelles.net or visit our booking form page.